Tips For Choosing The Best Commercial Real Estate Broker
Picking the right real estate broker is the first and perhaps the most important decision you'll need to make when engaging in commercial real estate buying, real estate leasing, subleasing or lease renewal negotiation.
​
As a potential buyer of investment property, it's imperative that you...
FROM THE SITE GENIUS BLOG - THE RETAIL TIMES
Written by Staff July 14, 2019
Choosing the Right Commercial REAL ESTATE Broker
A down to earth, no nonsense video on how to select a broker that fits your needs. Narrated by Peter Harris. Peter represents Commercial Property Advisors and is the co-author of Commercial Real Estate Investing for Dummies.
FORGOING A SITE SURVEY CAN SINK YOUR SHIP
FROM THE SITE GENIUS BLOG - THE RETAIL TIMES
Written by Staff July 14, 2019
You wouldn't buy a used car without having a trusted mechanic giving it a thorough check. You certainly wouldn't buy a house without a home inspector. So, why wouldn't you do the same when it comes to selecting a commercial space for your new store?
CHOOSING A RETAIL STORE LOCATION
SHARI WATERS - THE BALANCE SMALL BUSINESS
Updated April 30, 2019
Where you choose to locate your retail business will have a major impact on your public presence, walk-in traffic, the potential for future income, and other elements. Choosing a location that does not account for such factors may limit the business's ability to succeed and grow.
SITE STRATEGIES FOR FRANCHISES WITH A LARGE FOOTPRINT
KEN MCALLISTER - CEO OF MY SALON SUITE
February 29, 2016
How do you find the best location for your business? The key is developing a better site selection process. While there is no one-size-fits-all approach, there are steps franchise partners can take...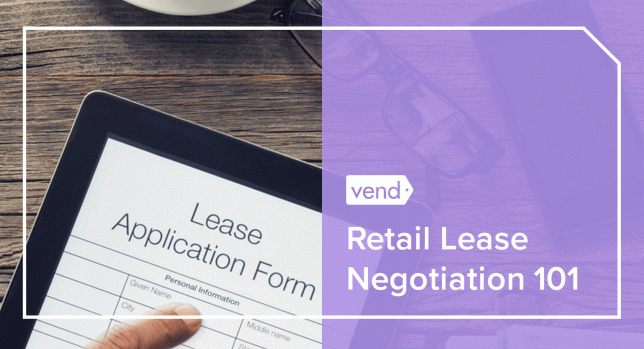 15 Tips to Negotiate a Favorable Retail Lease
Location is a make or break factor, particularly in retail. The location of your store can significantly impact your visibility and foot traffic, so you want to take your time finding and securing the best one.
Now, if you're already eying a great location, the next step is to negotiate your lease.
How To Find & Lease Retail Space
Leasing retail space is typically one of the biggest operating expenses for a small business. It takes careful planning, consideration, and budgeting to find a place that meets your needs and doesn't too large a bite out of your budget.
Elements of Real Estate Lease Agreements
Real estate lease agreements consist of numerous elements that set out the rights and obligations of the lessor/landlord and the lessee/tenant. In the absence of restrictions on use, the tenant can normally utilize the property for any lawful purpose.